Simply Christmas: The Crafty Christmas Show is a seasonal dream with exhibitors showcasing exclusive ranges of bespoke and unusual gifts including glassware, jewellery, art, candles, ceramics, clothing and more!
At the Show
Show Highlights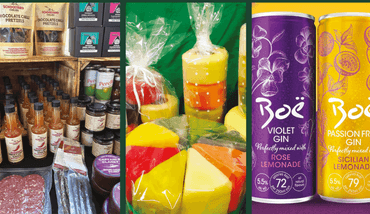 At our Simply Christmas show expect to find everything from decorations, to gifts, to a…
Thank you for coming to Glasgow- we don't get many events like this in Scotland . Enjoyed the show very much even though there were fewer stalls I still managed to spend lots.
It was great to have the opportunity to be at the show in Glasgow today. I am grateful that companies have came from England to Scotland in these uncertain times.
I think given the circumstances the organisers and exhibitors that have come to support the show are doing a great job! I had a really nice day, there was a good range of crafts and some really interesting areas like Nudinits 😍
So glad and thankful to be back at the show after 19 months. The Glasgow location suits fine. Support local then more stall holders will come. There was a good selection of workshops on offer.
I enjoyed so much of it I find it hard to say what was my favourite. I go to the craft show for two days as there is too much for one day as I love doing the workshops (Needle felting a snowman, beaded Christmas tree, making candles and Christmas free motion doodling) and Take and makes (needlefelted a brooch, needle felted a bee). I think my favorite was my take and make with Val Hughes. I needle felted a brooch and was really pleased with it.
Difficult to pick a favourite this year…it was so good to see the show back to its pre-pandemic best!