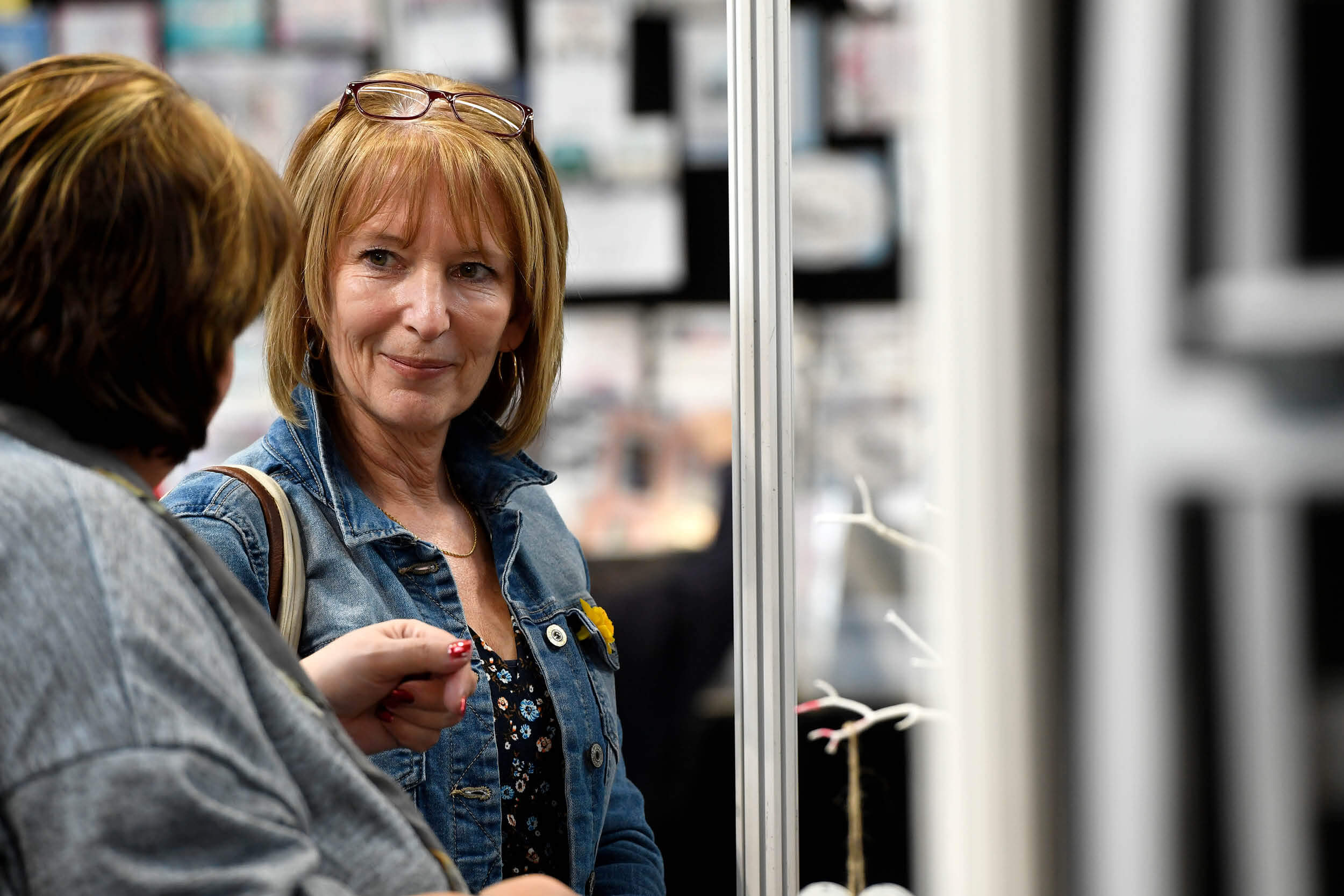 Keeping You Safe
When readying to attend our GLASGOW show we ask that:
Prior to booking to visit the Creative Craft Show/Craft for Christmas in Glasgow please ensure that you are familiar with the requirements of the vaccine passport regulations which commence on 1 October and will be in force at the event.
Vaccine Certification
In accordance with Scottish Government guidance, from 1st October 2021 events will require visitors to be able to present proof of vaccination on entry, please be prepared to do so.

More details of the scheme are available on the Scottish Government website here.

As detailed on the Scottish Government site:

How the scheme will work

From 30 September people will be able to access the NHS Scotland Covid Status App. This will include a person's vaccination record in line with the requirements for international travel. The app screen shows a QR code for each vaccination.

https://www.nhsinform.scot/nhs-Scotland-covid-status

As is currently the case people unable to use the App will be able to request a secure un-editable paper record of vaccination. This will also have a QR code.

Get a record of your coronavirus (COVID-19) vaccination status | The coronavirus (COVID-19) vaccine (nhsinform.scot)

This QR code on mobile device or paper should be presented to stewards on entry to the event to gain entry.

Exemptions detailed on the Scottish Government site:

The following people will be exempt:

Under 18s
Participants in vaccine trials
People who cannot be vaccinated for medical reasons

If any of the above exemptions apply, please present this proof to door stewards to gain entry. The vaccine certification scheme does not replace existing COVID safety measures detailed below; it is an additional safety measure.

Visitors are still expected to wear face coverings when attending events in accordance with Government guidelines.
ICHF Events has been awarded the We're Good To Go industry standard from Visit England. Confirming the show is adhering to the governments covid-19 guidance. This means that:
We have taken all reasonable steps to maintain a safe and social distance within the show.
Additional staff will be onsite to monitor visitors numbers.
Our team will be briefed and trained in our Covid prevention procedures.
Hand sanitiser stations will be available throughout the show, the location for
these station will be visible on the floorplan. We request you use them when you
enter the show and throughout your day.
We advise visitors to use card payments where possible to avoid the handling of
cash.
There will be increased regular cleaning throughout the show, including the catering areas, toilets and high touch points.
If possible, please download tickets for the event to your smart phone.
We ask that if you or any accompanying persons are showing any symptoms of
Covid-19 that you do not attend the show.