Make a sumptuous but easy to create bauble for Christmas. This is ideal for using up your old scraps of fabric.
Advisory Note:
Workshop is suitable for beginners, but not children under 16 and those struggling with dexterity.
Meet the Tutor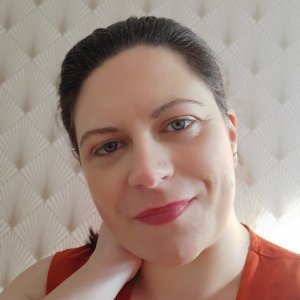 Kim Gilbert
Kim has been teaching crafts for the last year, but has been crafting as long as she can remember.
She originally studied textile design specialising in weaving, but also learnt machine knitting and screen-printing too. Over the years Kim has also taught herself to crochet, sew, embroider and macramé, and recently she won an award for best Craft Workshop provider in Coventry. Kim is a member of the Professional Crafters Guild and the Craft Collective.