A lovely introduction to pyrography – burning designs into wood. Learn how to use special woodburning tools and then decorate a wooden log slice with a Christmas slogan or motif. Attach a hanging string and colour if you wish!
Advisory Note: Not suitable for children under 16 years
Meet the Tutor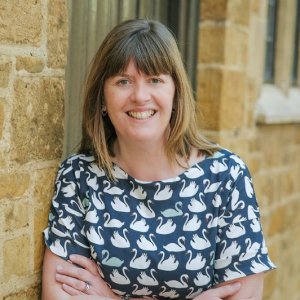 Hannah Harrison
A qualified primary school teacher, Hannah, joined the Leicestershire Craft Centre in 2015 after attending lots of workshops there!
Hannah is now the Craft Centre Manager, ensuring everything runs smoothly, and she also teaches a number of fabulous workshops in pyrography, patchwork, bag making, dressmaking, arm knitting and lots more!