Angie will lead you through this relaxing stitching session to create a unique textured landscape, using hand dyed embroidery threads and beads to embellish.
The finished piece can be mounted on a beautiful felt background and framed. Full kit provided.
Advisory Note:
May need to be completed at home. Not suitable for children under 16 years.
Meet the Tutor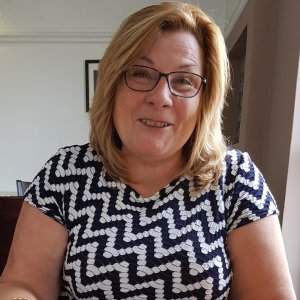 Angie Hill
Angie is a textile and mixed media artist, employing a diverse range of techniques including Ecclesiastic art, collage, and the fusion of textiles, paper, beads and felt. Her creative endeavours extend to card making as well.
Angie has a deep passion for the art of hand sewing and finds inspiration from the world around her, be it colours or themes, which she draws from her surroundings. Angie's artistic journey has led her to showcase her creations across various venues in the country and it brings her immense joy to share with and introduce techniques to others.