In this workshop you will learn how to create texture on a sterling silver wrap around ring. You will receive a pre-cut sterling silver ring shank. Choose from a hammer or stamp to create your desired.
You will also learn to file, shape and polish the final ring and be able to wear it straight away.
Advisory Note:
Not suitable for children under 16 years.
Meet the Tutor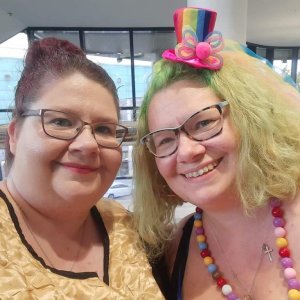 Naim and Laura
Silversmiths Naim and Laura are sisters, who run Calla Crafts and Obsidian Butterfly in Leicestershire. They were retail managers for many years until they decided to retrain as silversmiths. Naim and Laura love making quirky and unusual things in their workshops and love teaching others how to "bash stuff with hammers" and create beautiful pieces using fun tools. Naim will be teaching this class, whilst Laura will be manning their stand.