Learn how to 'draw' with your sewing machine. Any basic domestic sewing machine can be used for free motion embroidery.
You will be shown how to use basic machine stitches and practice foliage and flower stitching techniques. Then, working on a simple painted background, you will design and create a small, individual flower meadow picture, with free motion embroidery and applied fabrics.
Be inspired to have a go on your own machine at home.
Advisory Note:
Suitable for over 16's only. No previous machine embroidery necessary, although experience on a sewing machine would be useful.
Meet the Tutor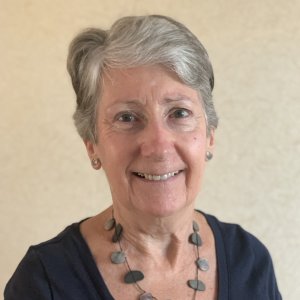 Wendy Dolan
Wendy is an experienced artist, tutor, and author inspired by landscapes, architecture and natural forms. She exhibits, lectures and teaches workshops nationally and internationally. Her wide-ranging work includes wall hangings, pictures and garments.
She is the author of the Search Press bestselling book 'Layer, Paint and Stitch', which covers stitching, layering and painting techniques and gives helpful tips throughout, as well as projects to create your own stitched textile designs.