Having moved house over 30 times in three different countries, houses fascinate Vicky. She loves creating tiny houses out of clay and imagining who might live in them.
Join Vicky in this fun workshop to make your own perfect tiny house using stoneware clay. All equipment and materials provided. You will colour your work with coloured slip and Vicky will share tips and techniques to help you achieve your perfect tiny home.
If you wish your item to be fired in a kiln and posted back to you, an additional charge of £5.50 will be made on site.
Advisory Note:
Suitable for all ages and abilities.
Meet the Tutor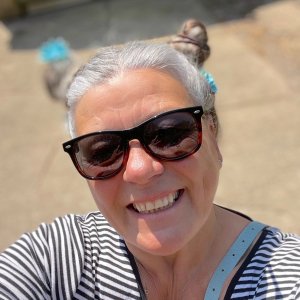 Vicky Jackson
Vicky was born and raised in Falmouth Cornwall and is inspired by all things in nature. She has been creating forever, but after a 2-hour throwing session many years ago, she had an overwhelming feeling of being at home (in the studio setting), from that moment on she has pursued ceramics. Vicky now lives in Torbay and has a studio from which she indulges her deep joy in mud, focusing on her creativity and getting absolutely lost in time in her clay space.
Vicky loves working in clay and facilitating others to create fun things.