Join Anita in this creative and inspiring workshop designed to introduce you to the art of free motion embroidery. Discover the wonderful world of stitching on your sewing machine and learn how to add captivating 3D elements to enhance your textile projects.
In this workshop, Anita will guide you through the process of using basic stitches on your sewing machine to achieve stunning effects in your embroidery. Whether you're a beginner or have some experience with machine stitching, this workshop is designed to help you unlock your creativity and take your textile art to the next level.
Drawing inspiration from the Danish concept of "Hygge," Anita has created a design that aims to bring cosiness and warmth into your home. The project is thoughtfully designed to reflect the simplicity and lightness associated with the Hygge philosophy, allowing you to infuse a touch of comfort and tranquillity into your living space.
Advisory Note:
Suitable for over 16's only. No previous machine embroidery necessary, although experience on a sewing machine would be useful.
Meet the Tutor
Anita O'Neill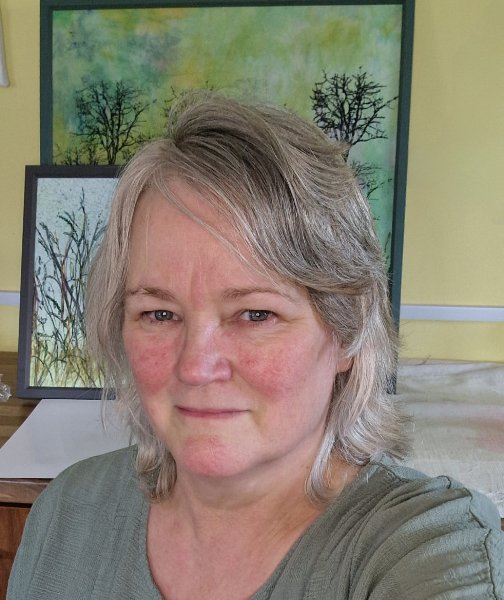 Sewing has been an integral part of Anita's life since she was young. Growing up with a mother who was a skilled tailor, Anita didn't particularly enjoy the structural aspects of sewing, but she eagerly lent a hand in embellishing wherever she was allowed.
Receiving her first sewing machine at 16, Anita went on to achieve Level I and II certification in Creative Studies and design, working with renowned artist Ruth Issett.
In October 2013, Anita established her own studio in Norfolk, where she could teach mixed media textiles and invite other tutors to share their expertise in the area. Today, Eau Brink Studio continues to thrive, offering a diverse range of workshops throughout the year to cater to all disciplines within the textile world.
As an exhibiting artist and proud member of the West Norfolk Artists Association, Anita's work can be enjoyed at numerous local venues throughout the year.