In this engaging session, students will have the opportunity to unleash their creativity and explore the art of fabric printing using Thermofax screens. Whether you're a seasoned artist or just beginning your creative journey, this workshop is designed to cater to all skill levels.

Throughout the workshop, participants will have the freedom to select a piece of dyed fabric as their canvas, on which they will bring their artistic vision to life by printing captivating pictures or designing a unique cushion cover. With guidance, you'll discover the techniques and methods required to achieve stunning printed designs.

By the end of this workshop, you will have gained valuable skills in fabric printing, allowing you to express your creativity and produce unique pieces that showcase your artistic flair.
Advisory Note:
Not suitable for children under 16 years.
Meet the Tutor
Alison Hulme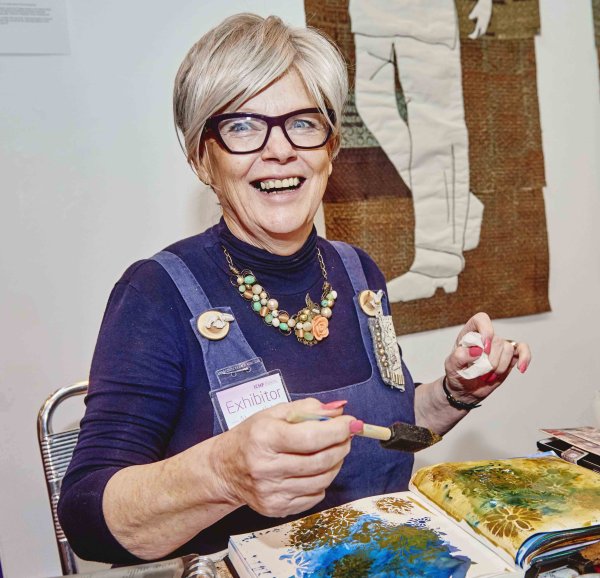 Alison Hulme, a talented textile artist hailing from Hampshire, UK, has made her mark in the world of stitched textiles. With a Foundation Degree in Stitched Textiles completed in 2013, Alison's artistic journey has been filled with exhibitions, shows, and inspiring workshops.
With a passion for textiles that knows no bounds, Alison continues to leave an indelible mark on the world of stitched textiles, enchanting audiences through her captivating exhibitions, transformative workshops, and boundless creative endeavours.