Join us for 3 captivating Make and Take sessions at The Creative Craft Show!
1.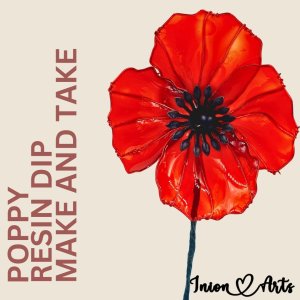 🌺✨ Dive into the art of crafting with our resin dip poppy workshop, inspired by the iconic Royal British Legion Remembrance Poppy. 🌸 In just an hour, you'll create a stunning poppy that you can cherish forever.
Our experienced instructors will guide you through each step, sharing valuable tips and techniques to achieve beautiful results. From the wire to carefully dipping and shaping the petals, you'll witness the transformation of simple materials into a symbolic and meaningful piece of art.
No prior experience is required! This session is perfect for both beginners and seasoned crafters looking to try their hand at resin dip crafting. All materials and tools will be provided, ensuring a hassle-free experience.
Date: Daily
Time: 10:30
Duration: 1 hour
Cost: £15 per person
Our previous make and take sessions have received excellent feedback, with participants expressing their joy in learning a new craft and creating something truly special. Limited spots are available, so book yours soon to secure your place!
PLEASE BOOK SPACES IN ADVANCE HERE.
2.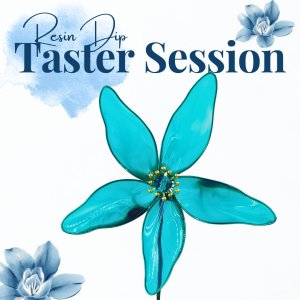 🌼✨ Join our immersive Resin Dip Taster Session and unlock your creativity with this mesmerizing technique. Perfect for beginners who want to dip their toes into the world of resin crafting 🌼✨
Date: Daily
Time: 11:45
Duration: 1 hour
Cost: £15 per person
Immerse yourself in a hands-on experience where you'll learn to shape wire, dip it into a stunning pool of resin, and assemble your very own flower masterpiece. No previous experience required – our expert instructors will guide you every step of the way.
Discover if resin dipping is your new creative passion. Limited spots available, so secure yours now!
PLEASE BOOK SPACES IN ADVANCE HERE.
3.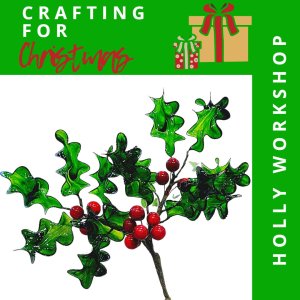 Get ready for Christmas with our extremely popular Holly Resin Dip Session. Always a sell-out this hour-long immersive session is perfect for those who have never used resin dip before.
Discover if resin dipping is your new creative passion as you delve into this hands-on workshop. Guided by our expert instructors, you'll learn the art of shaping wire and transforming it into a beautiful bunch of holly. With each dip into the mesmerizing pool of resin, you'll witness your creation come to life, leaf by leaf.
This Holly session is perfect for individuals who have never tried resin dip before and are eager to explore its artistic possibilities. No prior experience is necessary—all skill levels are welcome!
Key Features:
Engaging and interactive hour-long session
Learn the fundamentals of resin dipping
Craft a bunch of holly using the resin dipping technique
Ideal for beginners seeking to explore a new craft
Expert guidance from experienced instructors
All materials and tools provided
Take home your finished bunch of holly as a unique keepsake
Join us for this remarkable Holly Resin Dip Session for only £15. Immerse yourself in the world of resin artistry and gain invaluable insights into this exciting craft.
Date: Daily
Time: 1:15
Duration: 1 hour
Cost: £15 per person
Don't miss this opportunity to uncover the magic of resin dipping and ignite your creativity. Secure your spot now and experience the joy of crafting with resin.
PLEASE BOOK SPACES IN ADVANCE HERE.