Stitch an adorable robin Christmas decoration with Michelle Goodfield from Thimble Wood. Join Michelle and learn her tips and tricks for hand stitching wool blend felt. The felt pieces will be ready cut for you so you can get straight on to the fun bit of sewing your robin together.
All materials needed to complete the decoration will be supplied including the wool blend felt, wooden branch and hanging cord. The finished robin is about 7.5cm and with branch and string it hangs 18cm.
Advisory Note:
Suitable for ages 14 and over, all abilities welcome
Meet the Tutor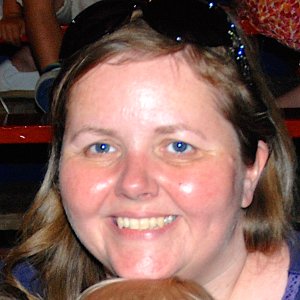 Michelle Goodfield
A lifelong crafter, Michelle has been lucky enough to work in the craft industry for 30 years, initially designing Rubber Stamps, then writing articles on card making. This led to a career in craft publishing, writing 12 craft books and hundreds of magazine articles. It was always Michelle's dream to start her own business
and so Thimble Wood was born four years ago where Michelle gets to design the things that she likes to make; small projects, something a bit different, sometimes quirky, often cute (even though they weren't really intend to be) and always great fun to make. Michelle loves to make up her own techniques and find the easiest way to do things!